---
In Memoriam
Dr William J. Kane, age 82, SICOT member since 1972, of Edina, died peacefully on 27 March 2015, surrounded by family and friends. Read more...
---
Editorial by Hatem Said - SICOT Editorial Secretary & SICOT-J Editor-in-Chief
Growing as an Orthopaedic Surgeon: from Economy to Business Class…
You all remember your first Dynamic Hip Screw (DHS) surgery, how you felt exhilarated and proud of yourself, sharing your achievement with friends and family. What a great feeling when you do an operation for the first time. It is an integral part of life to be driven to achieve new things and bigger steps. But do you remember your 15th DHS? Probably not. After a while it becomes routine, the thrill is gone, and you just come out satisfied you have performed a good surgery but shortly afterwards forget all about it. Instead, you are probably thinking of when you will be doing the next bigger surgery. Read more...
---
SICOT Events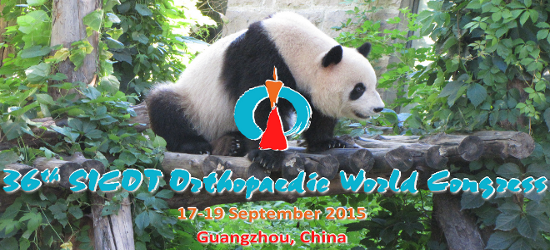 Online congress registration is open here.

Don't miss the 5th SICOT Educational Day on Wednesday, 16 September. Read more...

SICOT is pleased to announce that Professors Emily Chan, Vilmos Vécsei, Guo Wei and Jianguo Zhang will be delivering plenary lectures at the Congress. Read more...

Don't miss this unique opportunity to promote your products and services to leading international orthopaedic surgeons, traumatologists and specialists in related fields. Read more...
---
SICOT News
New SICOT Journal: SICOT-J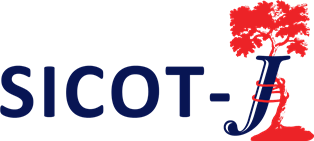 SICOT-J, our brand new open access journal, has just been launched and is now open for submission here.
SICOT-J will accept original articles, review articles, case reports and surgical techniques. The open access will allow free access to readers all over the world thus having a wider reach to orthopaedic surgeons.
The journal is headed by Jacques Caton and Hatem Said as Editors-in-Chief, in addition to a strong Editorial Board of renowned SICOT surgeons from all over the world.The Editors-in-Chief are currently looking for experienced reviewers. Those interested should send their CV to Hatem Said ([email protected]).
---
SICOT Global Network for Electronic Learning - SIGNEL
Case of the Month
by Mohamed Elhady
19-year-old male had fracture of femur which was treated by open IM nailing with aseptic non-union for 2 years where stiff knee arthroscopy and knee manipulation were done. Read more...
---
Exam Corner
Paediatrics
prepared by Shalin Maheshwari & Mohamed Sukeik
1. Risk factors for Developmental Dysplasia of the Hip (DDH) include all of the following except:
a. Breech positioning
b. Male sex
c. Positive family history
d. Being first-born child
e. Decreased intrauterine space
---
Scientific Debate
Management of Multiple Trauma Patient
by Solayar GN & Syah Bahari
Surgical intervention in the multiple trauma patient is controversial. One is faced with the dilemma of early fixation to promote accelerated rehab and avoid the consequences of prolonged immobility versus the potential hazards of the secondary hit when performing operations on an already physiologically compromised patient. Read more...
---
Expert Corner
How I do a Primary Total Knee Arthroplasty
by Amar S. Ranawat & Peter B. White
Total knee arthroplasty (TKA) is well known as one of the most successful and widely performed operations for relieving pain and improving function. The success of this operation is highly dependent on the appropriate soft-tissue balancing, accurate component positioning and adequate pain control. Read more...
---
Fellowship News
Applications for courses at the Ganga Hospital in India
The Ganga Hospital in Coimbatore, India, is organising two courses in 2015: Ganga SRS Operative Spine Course (7 to 10 May 2015) and Ganga Operative Arthroplasty Course (9 to 12 July 2015). Applications to attend the Operative Arthroplasty Course are accepted until 12 June 2015. To apply, SICOT members should send their CV and motivation letter to the SICOT Head Office ([email protected]). The Ganga Hospital will provide accommodation and will pay for the course registration. Selected candidates must pay for their own travel.

Report on the Würzburg SICOT Orthopaedic Fellowship
by Tarek Fetih
I am glad to report about my successful completion of the Würzburg SICOT Orthopaedic Fellowship. I have to say it was a unique experience in my career. I had the chance to spend six months (from May to October 2014) in the Orthopädische Klinik im König-Ludwig-Haus, Würzburg, Germany, where I could monitor and participate in the everyday work at one of the top rated arthroplasty centres under the kind supervision of Prof Maximilian Rudert. A large part of my interest was also focused on foot and ankle surgeries and I could work extensively with Dr Matthias Walcher. Read more...
---
Women in Orthopaedics
Interview with Eva Pontén
by Ratna Johari
In this edition of the SICOT e-Newsletter, we have the privilege of profiling Dr Eva Pontén. In the interview that follows, Dr Pontén will present a feminine perspective of a career in orthopaedics. She is a widely sought after speaker internationally for her work in paediatric orthopaedics and hand surgery. A popular figure, one can often catch Dr Pontén exuding dynamism and enthusiasm, while juggling multiple lectures at numerous conferences. Read more...
---
Book Review
Current Progress in Orthopedics
review written by Amr Atef
A group of orthopaedic surgeons working at Assiut University Orthopaedic Department, Egypt, have reviewed the new SICOT book, 'Current Progress in Orthopedics'. It was intended to have a 'spectrum' of opinions ranging from the opinion of a senior resident to that of an experienced professor. All reviewers concurred that the book provides comprehensive coverage of key topics in orthopaedics and deals with the different topics in a new and interesting way. We have gathered the different opinions and put them together in a more simple and organised fashion. Read more...
---
International Journals
The Journal of Rheumatology

The Journal of Rheumatology is a monthly international serial edited by Earl D. Silverman. The Journal features research articles on clinical subjects from scientists working in rheumatology and related fields, as well as proceedings of meetings as supplements to regular issues. Highlights of our 42 years serving Rheumatology include: ground breaking and provocative editorials such as 'Inverting the Pyramid', renowned Pediatric Rheumatology, proceedings of OMERACT and the Canadian Rheumatology Association, Cochrane Musculoskeletal Reviews, and supplements on emerging therapies.

The Journal of Rheumatology is published monthly by The Journal of Rheumatology Publishing Company Limited.
---
Editorial Department
Editorial Secretary: Hatem Said
Associate Editor: Syah Bahari
Editorial Production: Linda Ridefjord
Editorial Board: Ahmed Abdel Azeem, Kamal Bali, Bassel El-Osta, Anthony Hall, Shalin Maheshwari, Maximilian Rudert, Mohamed Sukeik
SICOT aisbl, Rue de la Loi 26-b.13, 1040 Brussels, Belgium
Tel.: +32 2 648 68 23 | Fax: +32 2 649 86 01
E-mail: [email protected] | Website: www.sicot.org
---
Disclaimer: Some of the views and information expressed in this e-Newsletter include external contributors whose views are not necessarily those of SICOT. SICOT is not responsible for the content of any external internet sites.