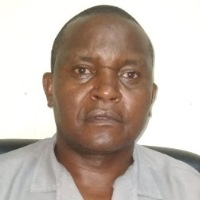 Peter K. Kilonzo
SICOT National Delegate of Kenya
Kenya was colonised by Britain until 1963 when it attained independence. By this time most of the orthopaedic work in Kenya was done by doctors of European origin. The first indigenous Orthopaedic Surgeon was the late Dr Micah Majale [1]. He did his undergraduate training in Makerere University and later trained in France for orthopaedics. He laid down the foundation for orthopaedic practice in Kenya.
| | |
| --- | --- |
| Dr Micah Majale from 1924 to 1978 | Kenyatta National Hospital (KNH), Nairobi. The first medical school and referral hospital in Kenya |
The first medical school opened in Kenya in 1967 and the first batch of students graduated in 1973. A master's programme in General Surgery was started in 1970. Dr Edward Ambeva was in this group and went on to become an orthopaedic surgeon and worked for a long time in the coastal region of Kenya. For many years in Kenya, all surgeons had to train and perform general surgery before moving on to practice orthopaedics as a subspecialty. Due to this long road map to become an orthopaedic surgeon, the number of orthopaedic surgeons in Kenya was lower and orthopaedic surgeons were available only in the big cities.
A paradigm shift in orthopaedic training
In the late 1990s and early part of the 21st century three phenomenal events took place. The Assiut SICOT Scholarship was initiated with a focus on training Africans. The first Kenyan to get trained through this scholarship was Dr Fred Otsyeno. He went on to become the President of the Kenyan Orthopaedic Association, the SICOT National Delegate of Kenya and the Vice-President of SICOT for Africa, Near and Middle East.
Since then, many Kenyans have been to Assiut for orthopaedic training. It is a wonderful place to get trained. I offer immeasurable gratitude to Prof Galal Zaki Said for this generous initiative.
The other event was the arrival of Dr Kibor Lelei from South Africa, where he had gone to train in Orthopaedics. He started the Masters in Orthopaedics Programme in Moi Teaching and Referral Hospital. The programme started in 2008. Many orthopaedic surgeons have since graduated from this hospital. The Nairobi University started a similar programme later.
| | |
| --- | --- |
| Dr Fred Otsyeno, Assiut SICOT fellow 2002 | Dr Kibor Lelei, pioneer in postgraduate orthopaedic training |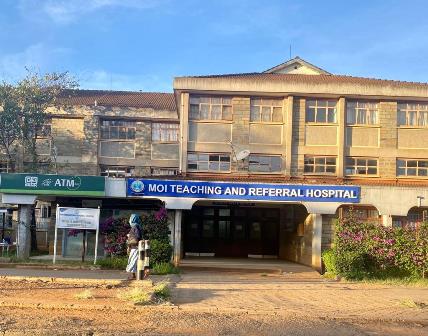 Moi Teaching and Referral Hospital, Eldoret, home to the masters in orthopaedics in Kenya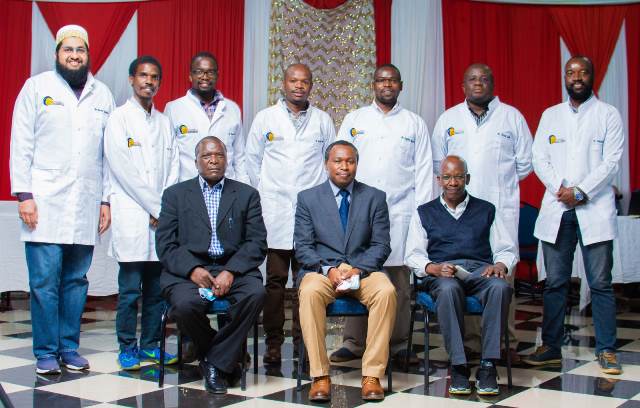 Sitting from left to right: Dr Songole - acting Dean, Dr Muteti, Dr Lelei;
Standing: final year students in orthopaedics
The third event was approval of COSECSA programmes in orthopaedic surgery. Again the Moi Hospital adopted this programme. The two postgraduate programmes run concurrently. Other centres that embraced the COSECSA programme are Mission Hospital (Kijabe and Tenwek). We hope to open five more centres soon.
Kenya and SICOT
In September 1998 Kenya hosted the SICOT conference in the coastal city of Mombasa. It was graced by the late President Moi. The then National Delegate was Dr Prakash Heda who is still an Active Member of SICOT [2]. Currently there are more than 30 SICOT members in Kenya. I am carrying out a recruitment drive. Our members are happy with the congresses, webinars and other educational activities organised by SICOT. In our last conference in October we were privileged to have Prof Alaa visiting us on behalf of SICOT. He made a big difference to our meeting.
Challenges
The KOA has embraced subspecialisation as an important area of growth. We need many training opportunities. Our biggest needs are in paediatric orthopaedics, tumours, hand and microsurgery, and foot and ankle.

KOA is keen to develop a regional orthopaedic and trauma institute. This will give us a big advantage in the training of surgeons in the region. We need assistance in terms of equipment, training material and personnel.

Quality and cost of implants: There is very little manufacturing of implants in the African region, except in Egypt and South Africa. We need some training for inspection purposes and quality control. The cost of orthopaedic implants in Kenya went down after VAT was removed. We still need good quality cost-effective implants to address the orthopaedicailments of our population.

Skewed distribution of surgeons and equipment: this has remained a big nightmare in the region. There are too fewsurgeons in the peripheral parts of Kenya, where the demand for orthopaedic surgeons is high. KOA is in the process of initiating a working formula with the government to see how the orthopaedic services can be delivered to the citizens who are far from the main towns.

Research: Our members are keen to participate in multicentric research. I would like to engage SICOT in offering us the training to set up multicentre research trials.
References:
1.E.E Ambeva. Dr. Micah Majale Memorial Lecture. EAOJ (2021)15;1:3-9.
2.EE.Ambeva. History of orthopaedics in Kenya. EAOJ (2020) 14;2:50-53.