THANK YOU FOR YOUR PARTICIPATION IN THE CONGRESS IN MUSCAT AND SEE YOU IN BUDAPEST!
---
Welcome Messages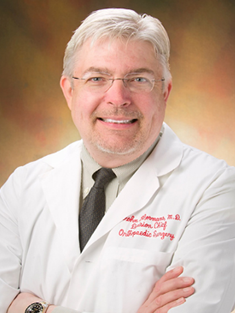 John Dormans - SICOT President
Warm greetings from SICOT!
It will be my great pleasure to welcome you to the 40th SICOT Orthopaedic World Congress in Muscat, Oman, from 4-7 December 2019. SICOT has now evolved into the largest orthopaedic society in the world with thousands of corresponding members from 119 countries speaking over 100 languages. The Congress this year will be held in collaboration with the Pan Arab Orthopaedic Association, and we are expecting this to be one of the largest congresses to date, with doctors from all over the world gathering to share their experience. This Congress will be a wonderful opportunity for young orthopaedic surgeons to take advantage of a wealth of knowledge in the form of workshops, lectures, free paper sessions, symposia and presentations on recent advancements in orthopaedics. The Congress will reinforce and foster the SICOT mission to promote advancement of science and the art of orthopaedics and traumatology at an international level for the improvement of patient care, development of research and education and to facilitate the exchange of professional experience and fellowship.
There are three plenary lectures from famous surgeons of diverse fields in addition to seminars, symposia, video sessions and workshops. The prestigious SICOT Research Award papers will also be presented and selected.
The venue city, Muscat, is a beautiful destination by the sea with a landscape that varies from mountains to deserts, with a wealth of history and intrigue for all attendees. The conference venue is state-of-the-art and will allow all to exchange ideas in comfort. Muscat has much to offer accompanying family members, with good options for pre- and post-conference tours.
So, spread the word: 'all aboard this most exciting gathering of innovation and technology in orthopedic surgery at the 40th SICOT meeting in Muscat, Oman!' Please do not miss this opportunity for a great academic and social event. We are waiting for you with open arms and a warm welcome.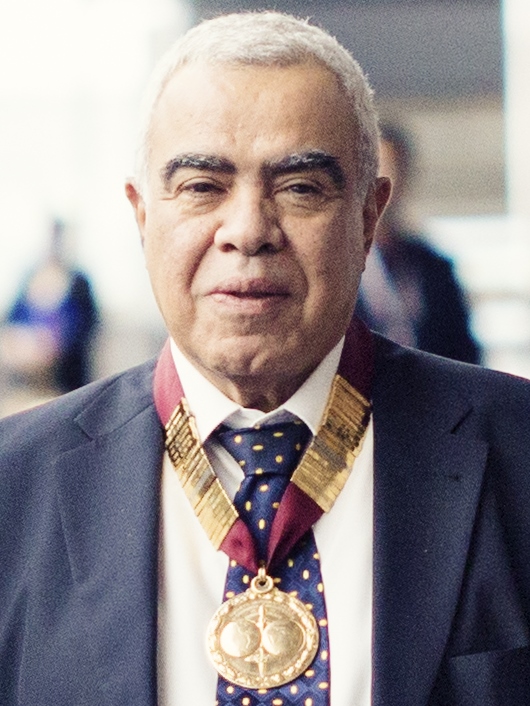 Mohamed Darwish
- PAOA President & Congress President
On behalf of SICOT's Congress Organising Committee, it is our pleasure to be celebrating the 40th SICOT Orthopaedic World Congress and the 90th anniversary of SICOT with you all. This will be the second time the event has been held here in the Gulf and the very first for it to be held in Muscat, Oman.
With doctors attending from all over the world it is fitting that this is taking place here, in a region that has served as a focal point in the exchange of trade, knowledge and culture between the East and West for millennia. Oman's history dates back 5000 years and it is the oldest country in the Gulf, with an empire that once controlled the seas from the straits of Hormuz to the coastlines of East Africa. From the Silk Route, which saw the exchange of goods between Europe, India and China, to the production of frankincense and its trading ports across East Africa, Oman possesses a rich history in commerce, making it an open-minded multicultural society.
It is in this atmosphere of exchange and diversity that myself along with the Programme Chair, Mr Vikas Khanduja and the SICOT Programme Committee are proud to bring you this Congress in collaboration with the Pan Arab Orthopaedic Association. We are expecting this to be one of the largest congresses to date, and it will provide a golden opportunity for young and mature orthopaedic surgeons in the form of workshops, lectures, free paper sessions, symposia and presentations on recent advancements in orthopaedics. We are already planning on bringing back some favourite features from the Congress in 2018; the wickedly fast 'Just-A-Minute' presentations (one abstract, one minute, one slide, one question!) and fantastic Keynote Lectures to open free paper sessions (given by key opinion leaders), but there will also be some surprises for those who have been to a SICOT Congress before. For the first time we will be holding the International Hip Dysplasia Congress in partnership with the International Hip Dysplasia Institute as part of the meeting, and you should keep an eye out for which other new partner societies we have on board.
We, the Organising Committee, have put the programme together as always with inclusiveness at its heart; like the merchants on the Silk Road, we hope to encourage sharing from East to West, from young to old. Whether you are attending for the first time and will be taking the SICOT Diploma Examination or you are coming again to give a lecture and meet old friends, we are looking forward to seeing you and will make every effort to ensure you have a memorable experience.